YOUR ONLINE COACHING TOOL
What if there was a better way?
Draw, Share and Store Drills
All for $5 per month*
*based on yearly subscription
TRY FOR FREE
YOUR ONLINE COACHING TOOL
What if there was a better way?
Draw, Share and Store Drills
All for $5 per month*
*based on yearly subscription
TRY FOR FREE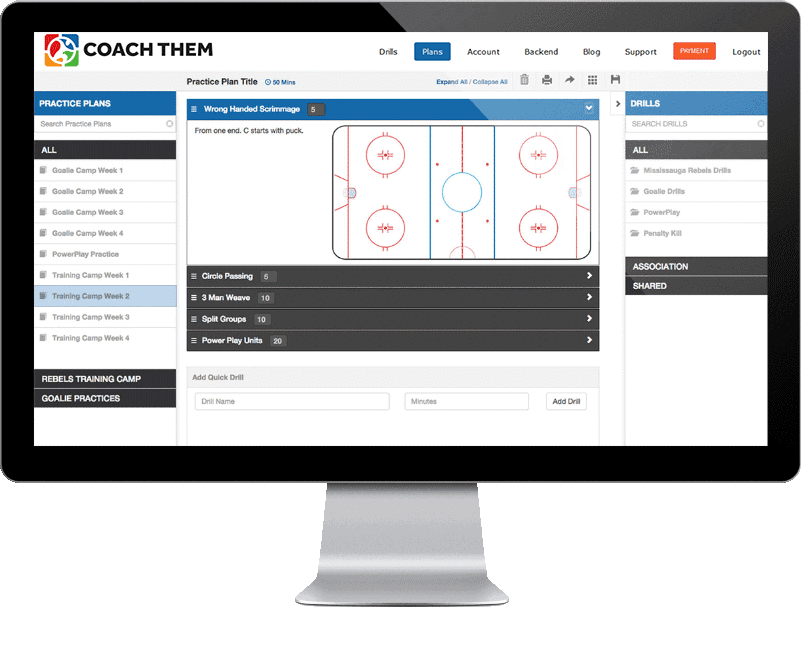 Create
With CoachThem, digital drill drawing has never been easier. Select your template, choose your objects and use your mouse, finger or digital pencil to bring your drills to life.
Edit
As coaches, sometimes we need to change up our drills. CoachThem's advanced editing tools put the power in your hands, so you can make changes to your drills or the ones from our marketplace.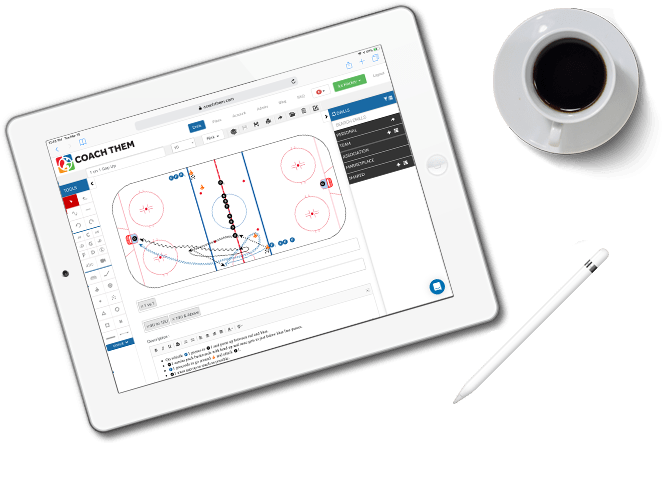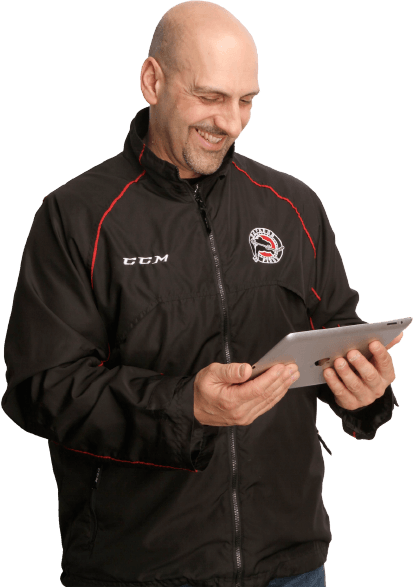 Share
Sharing your drills or borrowing someone else's makes everyone's practices better. Create groups with your friends, add drills from your association and collaborate on CoachThem to build the perfect practice plan.



















Mike Weaver
CEO & Co-Founder

Ex-NHLer turned techie! With frustrations on the lack of resources available for hockey coaches, Mike used the technical know-how from his time at Michigan State University to found CoachThem. As our CEO, Mike is constantly pushing the boundaries on how coaches prepare for practice.



















Robb Tallas
Co-Founder

Robb is a retired NHL goalie and the active goaltending coach for the Florida Panthers. Having played and coached at the highest level, Robb helped craft CoachThem as a platform that's powerful enough for the pros, yet simple enough for the volunteer coach.
ON ANY DEVICE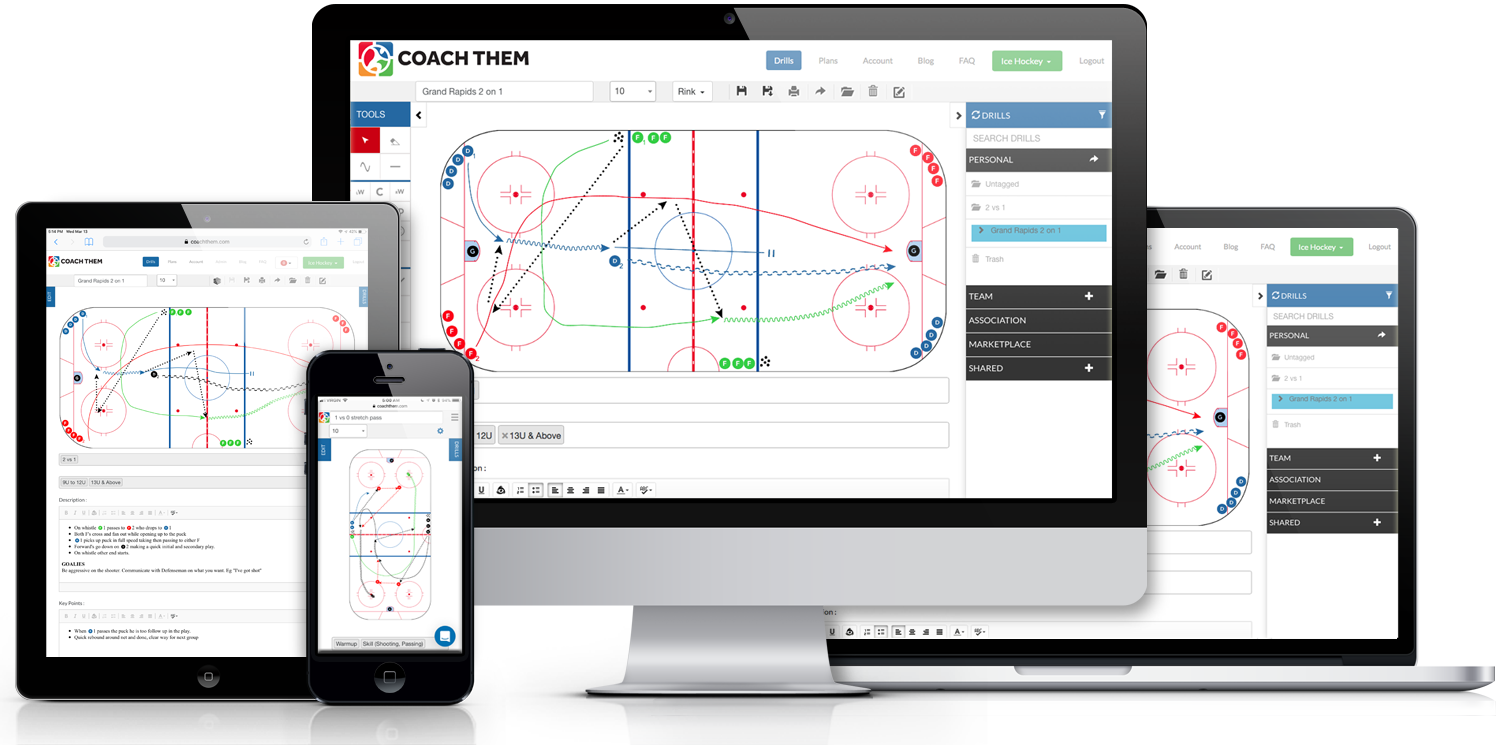 TESTIMONIALS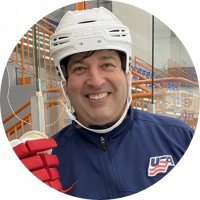 I love having the ability to send out my lesson plans and give players the opportunity to ask questions prior to practice. CoachThem helps our players and coaches work together to maximize our time on the ice.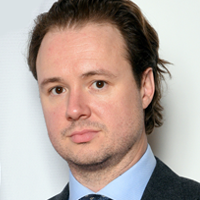 CoachThem is the best platform I have used to draw & store drills. CoachThem accessibility to all staff members is great for adjustments on the fly and remaining organized during a busy season.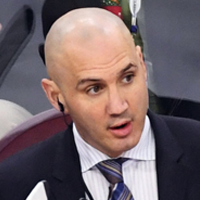 CoachThem helps me prepare for camp, practices and building systems. The NHL seasons are a marathon and CoachThem allows me to get ready for my day and stay organized with everything in the same place.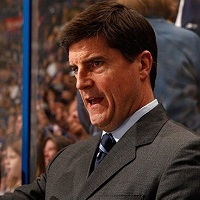 CoachThem is the perfect tool for any coach looking to design, organize and archive drills. The simple design saves me time and allows me to be a better, more effective coach.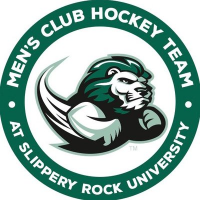 We've been able to draw up our own drills and also incorporate a number of shared drills on the site into our daily practice planning. The CoachThem site is an invaluable tool that any organization can use to efficiently plan and conduct their practices, and a tool that we will continue to use at SRU Hockey for seasons to come.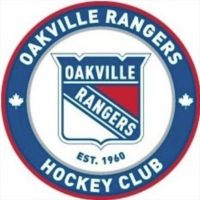 Love the program, makes planning the season's goals much easier. The players and parents all know what is being worked throughout the season.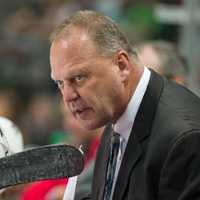 CoachThem has changed the way I organize my drills and practice plans. Any coach at any level should use CoachThem to stay ahead of the game.